In December 2012, our company became the exclusive agent for the sale and distribution of Air Turbine Technology products in the Czech Republic.
The revolutionary Air Turbine Tools® machines with a constant high speed redefine performance standards for today's high-speed tools - hand tools, engine mounts and spindles. For use in CNC applications, as well as robotic and other hand-finished works. The unique technology used in the design and manufacture of these products gives cleaner cutting and faster production, thereby reducing the price. It eliminates problems associated with traditional tool. "Tool Changer" accessories for Air Turbine Spindles ™ can be easily integrated on each CNC machine ( Haas, Fadal, Mazak, Fanuc, Hurco, etc.).
A set of precision hand tools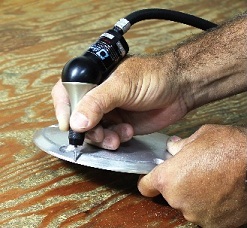 Use:
polishing, surface treatment, cleaning parts, engraving, routing, removing traces of welding, etc.,
What makes the Air Turbine® instruments different:
the constant high speed and torque - 25,000 to 90,000 rpm
powerful engine without gears - up to 1.04 kW
low vibration and noise
no gears, no blades, low friction, no lubrication, no maintenance, no control unit
You can find more information and a list of types of hand tools here.
Set of high-speed spindles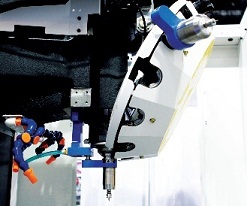 Use:
profiling, drilling, surface finishes, engraving and milling operations with small cutting tools,
What makes Air Turbine® spindles different:
dramatically shorter cycle times, from 25,000 to 90,000 rpm
the patented motor control with high speed and torque maintains a high speed and torque under load
direct drive with only two moving parts, no expendable blades, gears or brushes
ultra low heat and vibration
completely oil-free, powerful engine with low friction, reliable in continuous operation, air-cooled turbine
More information and a list of the types of high-speed spindles can be found here.
Set of engine mounts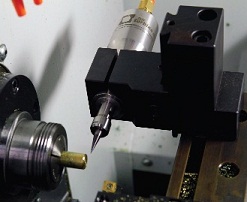 Use:
robotic applications for finishing, milling, drilling and turning
Advantages of air turbines:
efficiently control of direct drives without gears
quicker shifts and increased productivity at a constant of 25,000 to 65,000 rpm
patented constantly high speed and torque of the motor control,
continuous operation, non-load cycle, direct drive for low vibration and heat
completely oil-free, no gears or blades, no lubrication, no maintenance, no control unit
only two moving parts
You can find more information and a list of the types engine mounts here.